AKRIKHIN is one of the leading russian pharmaceutical companies
AKRIKHIN produces effective, affordable and high quality medicines in the most popular therapeutic areas in Russia
The company is in the top 5 leading local pharmaceutical producers by sales on the Russian market showing the significant growth and development rates.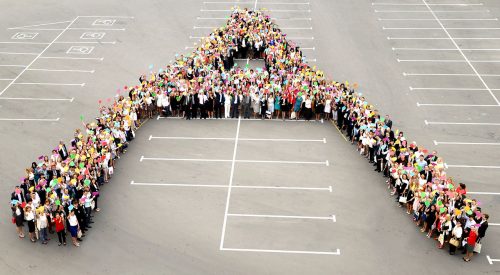 The company's portfolio includes about 200 products, more than 100 of them are produced at the manufacturing facility in Moscow region.
Our drugs are related to the most essential pharmacotherapeutic groups – tuberculosis, diabetes, dermatology, cardiology, neurology, gynecology, etc. and produced in total compliance with the GMP standards. 45% of products in company's sales volume are included in the Essential Drugs List.
Akrikhin is one of few Russian producers to have its own Research and Development (R&D) Center. This is a research, analysis and technological center with the very latest technical equipment and analytical instruments. The center's main focus is generics. Taking into consideration the highly competitive generics market, Akrikhin is concentrated on developing advanced generics and also new forms of known combinations (so called "generic plus" versions). During 2014-2015 within the framework of the import substitution program the company has brought 10 products to the market.
Akrikhin manufacturing facility is a modern complex located on 36 hectares land plot, 20 km from Moscow. The facility comprises of two workshops producing finished pharmaceutical products: solid & semi-solid finished dosage forms. Production volumes are more than 80 mln packs per year. In 2011-2017 the company has realized a largescale investment program of modernization of manufacturing facility with total investments about 50 mln $.
About 1500 people work at Akrikhin, more that 800 of them are based at the manufacturing facility and 500 present company's field force in 63 regions of Russia.
News from AKRIKHIN
RSS Error: WP HTTP Error: cURL error 7: Failed to connect to gmpnews.net port 443: Connection refused
Akrikhin office in Moscow
Business center CITYDEL
105064, Moscow, Zemlyanoy Val str., 9, 12 floor
Tel.: +7 (495) 721-36-97
Fax: + 7 (495) 723-72-82
E-mail: info@akrikhin.ru
Akrikhin plant in Staraya Kupavna
142450, Moscow region, Staraya Kupavna,
Kirova str., 29
Tel.: + 7 (495) 702-95-06
Fax: +7 (495) 702-95-03
E-mail: info@akrikhin.ru